---
USPS RATES CHANGED 7/1/23
Updated as of 7/15/23 3:40pm, INCLUDES OUR ECONOMY AND STANDARD RATES
---
New Ecommerce store as of 10/30/23
Please use our contact form to send us problem info if you come across something that needs to be fixed. Where you were when you saw the issue, with a link if possible, or a screen shot with the location of the issue. Not an error screen, where you were before the error and what you were clicking on. Thanks! ~Mo, Parts & Tech Support
Penn Squall II Star Drag Series Reels
SQLii12SD (sku 1522163)

Mono Cap (yds/lb)
430/10 295/12 250/15
Braid Cap (yds/lb)
560/15 455/20 345/30
Bearings
7
Max Drag
20lb | 9.0kg
Gear Ratio
6.1:1
Line Retrieve
29" | 74cm
Weight (oz)
15.3
First Year
2020
Year Disc.
--

SQLii12SDLH (sku 1522164) (Left Hand)

Mono Cap (yds/lb)
430/10 295/12 250/15
Braid Cap (yds/lb)
560/15 455/20 345/30
Bearings
7
Max Drag
20lb | 9.0kg
Gear Ratio
6.1:1
Line Retrieve
29" | 74cm
Weight (oz)
15.3
First Year
2020
Year Disc.
--

SQLii15SD (sku 1522165)

Mono Cap (yds/lb)
355/12 305/15 200/20
Braid Cap (yds/lb)
550/20 415/30 290/50
Bearings
7
Max Drag
20lb | 9.0kg
Gear Ratio
6.1:1
Line Retrieve
29" | 74cm
Weight (oz)
15.5
First Year
2020
Year Disc.
--

SQLii15SDLH (sku 1522166) (Left Hand)

Mono Cap (yds/lb)
355/12 305/15 200/20
Braid Cap (yds/lb)
550/20 415/30 290/50
Bearings
7
Max Drag
20lb | 9.0kg
Gear Ratio
6.1:1
Line Retrieve
29" | 74cm
Weight (oz)
15.5
First Year
2020
Year Disc.
--

SQLii15SDCS (sku 1522167)

Mono Cap (yds/lb)
355/12 305/15 200/20
Braid Cap (yds/lb)
550/20 415/30 290/50
Bearings
7
Max Drag
20lb | 9.0kg
Gear Ratio
6.1:1
Line Retrieve
31" | 79cm
Weight (oz)
15.8
First Year
2020
Year Disc.
--

SQLii15SDCSLH (sku 1522168) (Left Hand)

Mono Cap (yds/lb)
355/12 305/15 200/20
Braid Cap (yds/lb)
550/20 415/30 290/50
Bearings
7
Max Drag
20lb | 9.0kg
Gear Ratio
6.1:1
Line Retrieve
31" | 79cm
Weight (oz)
15.8
First Year
2020
Year Disc.
--

SQLii25NSD (sku 1522169)

Mono Cap (yds/lb)
345/20 315/25 255/30
Braid Cap (yds/lb)
710/30 495/50 410/65
Bearings
7
Max Drag
25lb | 11.3kg
Gear Ratio
6.1:1
Line Retrieve
40" | 102cm
Weight (oz)
18.4
First Year
2020
Year Disc.
--

SQLii25NSDLH (sku 1522170) (Left Hand)

Mono Cap (yds/lb)
345/20 315/25 255/30
Braid Cap (yds/lb)
710/30 495/50 410/65
Bearings
7
Max Drag
25lb | 11.3kg
Gear Ratio
6.1:1
Line Retrieve
40" | 102cm
Weight (oz)
18.4
First Year
2020
Year Disc.
--

SQLii30SD (sku 1522171)

Mono Cap (yds/lb)
440/25 355/30 275/40
Braid Cap (yds/lb)
685/50 570/65 495/80
Bearings
7
Max Drag
25lb | 11.3kg
Gear Ratio
6.1:1
Line Retrieve
40" | 102cm
Weight (oz)
18.8
First Year
2020
Year Disc.
--

SQLii30SDLH (sku 1522172) (Left Hand)

Mono Cap (yds/lb)
440/25 355/30 275/40
Braid Cap (yds/lb)
685/50 570/65 495/80
Bearings
7
Max Drag
25lb | 11.3kg
Gear Ratio
6.1:1
Line Retrieve
40" | 102cm
Weight (oz)
18.8
First Year
2020
Year Disc.
--

SQLii40SD (sku 1522173)

Mono Cap (yds/lb)
420/30 325/40 240/50
Braid Cap (yds/lb)
810/50 675/65 580/80
Bearings
7
Max Drag
25lb | 11.3kg
Gear Ratio
6.1:1
Line Retrieve
40" | 102cm
Weight (oz)
19.2
First Year
2020
Year Disc.
--

SQLii40SDLH (sku 152214) (Left Hand)

Mono Cap (yds/lb)
420/30 325/40 240/50
Braid Cap (yds/lb)
810/50 675/65 580/80
Bearings
7
Max Drag
25lb | 11.3kg
Gear Ratio
6.1:1
Line Retrieve
40" | 102cm
Weight (oz)
19.2
First Year
2020
Year Disc.
--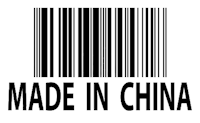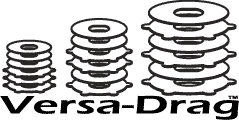 Overview:
The PENN® Squall® II Star Drag is lightweight, quick on the retrieve, and extremely castable due to its revolutionary Live Spindle design. Available in 5 sizes from 12 to 40, the Squall Star Drag has the reels to handle everything from surf to light duty offshore work.
Reel Info:
Now featuring PENN's proprietary Fast Gear Access Sideplate, the Squall II is more angler friendly than ever.
The **15CS features upgraded spool bearings and a knob mag dial for ultimate control while casting.
Construction:
Graphite frame and sideplates
High-strength marine grade bronze alloy main gear
Stainless steel pinion gear
Live Spindle with free floating spool
Versa-Drag™ system with HT-100™ washers
6+1 shielded stainless steel ball bearings system
Fast Gear Access Side Plate
*15CS features upgraded spool bearings and knob mag dial
3/10/2023 Fast shipping. Gr8 packaging. Wonderful transactions. I will buy my parts here again. Thx!
4/13/2023 Got it! Its perfect. Thank you so much. It was just on a whim that I even searched for this part. Hard to believe that I could get a reel part for a reel that is 30 plus years old. Thanks again,
4/13/2023 You guys are "the best"! Customer service on steroids. Greatly appreciated